Computers, Processes and Management (CPM)
Applying People and Technology to Business

John - a seasoned Strategist and Architect who has focussed on new innovation models, competitive advantage and using Enterprise Architecture and technology to make a difference. He has held roles as CTO in large organisations, and selling into large corporates. He has experience in large transformations using information and technology to reduce cost and drive revenue. John has specialist skills in analytics, information and architecture and applying these to deliver pragmatic solutions. John believes the right team and mindset is the key to innovating and transforming organisations. He is passionate about developing people beyond their current role. John is also an international speaker on Big Data, enterprise architecture and technology.
John is a Chartered Engineer, Chartered IT Practitioner, and works on ISO standards for ICT Architectures
Soheir – projects fail at the start, getting projects on a strong and correct footing makes them successful. Soheir is an accomplished software requirements evangelist who looks at software requirements that can be tested and validated. Blending experts skills in as a business analyst and a testing analyst has made her successful in project managing "V" shaped waterfall projects and a number of "agile" projects.
Soheir is a people person passionate in developing people and ensuring that people know the methods, processes and techniques to deliver excellent work.
A British computer society professional, Soheir chairs the Change Management specialist Group, is a subject matter expert in Testing and and active advocate for Women in IT.

Matt - a cyber security and cloud specialist with over 15 years of experience, the majority of which was gained in global telecoms and managed service providers such as BT and Tata Communications.
Matt has consulted, designed, architected and delivered solutions for startups, small businesses, and large Enterprises across multiple continents. In 2015 Matt oversaw the delivery of the full technology stack for the UK's first dedicated Innovator Centre at the Digital Catapult.
Most recently Matt has delivered an ISMS and SCADA security project for a large offshore wind farm. Matt is passionate about enabling businesses through secure innovation and technology transformation. Matt is a certified Agile Project Manager and Startup Leadership Alumni, as well as a member of the British Computer Society and volunteer mentor for the Kent Foundation.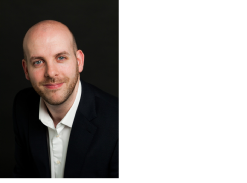 Ian – is passionate about helping businesses maximize all aspects of one of it's greatest assets, Information - Structured, Unstructured and anything in between. In particular when Business decision making relies on application development, business processes, infrastructure, operational processes and relevant social interaction. Ian has helped structure and create Business analytic Centres of Excellence, bringing the right talent and discipline to deliver world class results. Ian's experience also includes creating onshore and offshore analytics capability. Ian has a pragmatic approach to advising enterprises on Information maturity curve and how to position themselves to maximize advantage in adopting new technologies. Ian is also a sought after speaker at decision science and analytic conferences.

Conrad has always worked in the high tech sector and innovation as both employee and consultant specialising in commercialisation of client intellectual property, strategic consulting, product and process development for growth.
Regular focus on commercialisation of IP and generation of new revenue streams. Conrad's business background includes independent business consulting, strategic marketing, global technology transfer consultancies, commercial research and speciality chemicals. Strong analytic skills combined with an ability to communicate and enthuse at all levels ensure successful delivery of complex challenges and projects.
Astute problem-solver with an aptitude for thinking laterally and creating solutions for clients.
Current specialities:
- strategy development/identifying IP and implementing strategy/Business Model creation
- helping locate sources of finance such as grants, investors, match-funding, venture capital
- developing physical product prototypes to validate a business venture
- flexible managerial resource including business development, advisor, market researcher, mentor, project manager.
BSc(Hons) Engineering with Management, MBA, Member of the Chartered Management Institute, Member of The Institute of Engineering & Technology

Stian – an operations professional experienced in using sales operations and business operations to drive value into organisations. His specialised skills lie in enabling his clients to run things better, be that in maximising the performance and effectiveness of a sales team, optimising the back-office support teams, creating five-star customer service, or improving the cost base while increasing capacity and capability. Stian has held director level operations roles with HP, Oracle and HSBC, as well as leadership roles in much smaller organisations. Through focussing on the people in the organisation – managers and supervisors as well as sales people, administrators and front-line agents – and looking at how they work, their skills, the procedures, the content they work with or produce, he optimises the backbone of the organisation and enables it to become an engine of achievement and growth.

A versatile and commercially astute IT professional with deep experience in operational, change and programme management across the private and public sectors.
With over ten years focussed on guiding clients through data driven and digital transformation programmes, ensuring IT, data and business stakeholders are aligned, the overall vision is clear and business value/drivers are clearly defined and delivered.
An advocate of the consultative approach to delivering success by:
 Sensitive to customer and culture pain points in delivering flexible, relevant, responsive and sustainable analytics capability that meets business KPIs across multiple lines of business
 Extensive experience of managing complex and competing requirements from LOBs. Negotiating, creating and building solutions that deliver real enterprise value
 Collaborating and synthesising from complex needs to build uniform requirements and establish consensus across sales, marketing, finance, operations & partners
 Identifying 'quick wins' to demonstrate business value and the art of the possible
 Specialist in delivering Business intelligence and analytic systems, where technology market is heading and what is needed if a company is to truly be data centric
 Adept at project assessment, correction and recovery, seeking out why projects typically go wrong.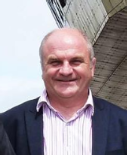 Alison – is passionate about requirements and and ensuring that requirements are articulated in to assure successful business outcomes. This is more art than science as eliciting real needs can challenge the values of the company, how it wishes to operates. Failure to do so is a failure in delivering your project. Alison has a broad and deep knowledge of back office and front of house systems for industries such as Housing, Education, Local Government and the Technology sector.
With many years in analysing and optimising business processes she is an advocate for how data and insight can streamline administrative processes allowing people to provide valued services.
Alison is currently studying (Nov 2020) for an MSc in Social Research Methods and Applied Statistics